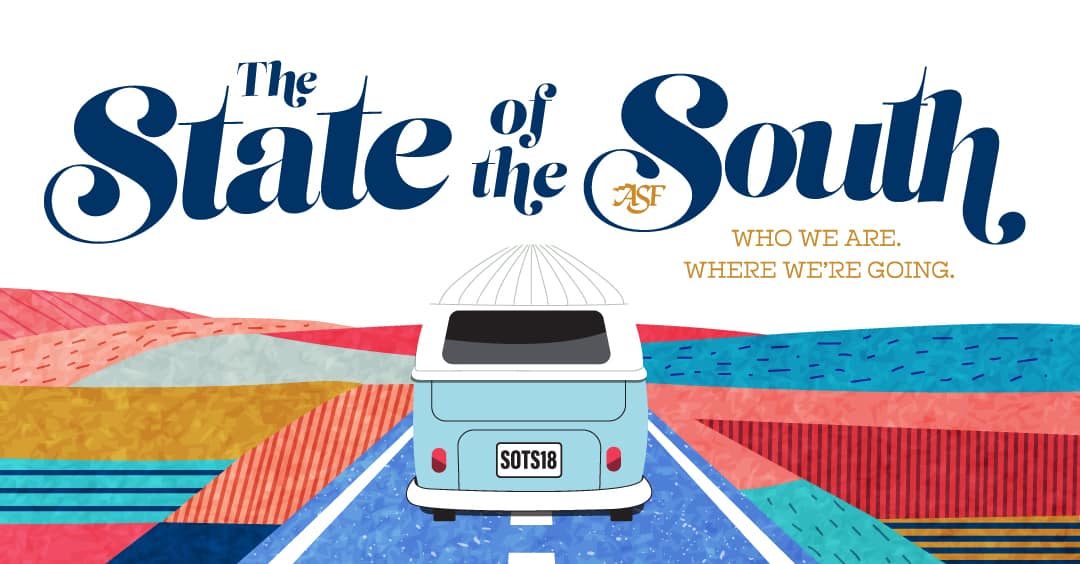 The face of the American South is changing, and with those changes comes the opportunity to reassess how we define Southern identity.
It starts with a story—your story. Join the dialogue, tune in to the conversation, and rewrite the assumptions of the South. Leave knowing more about the folks in your community.
Through one-on-one interviews, group story circles, and town halls, the State of the South creative team seeks to answer:
Who is the South?
What is the South?
Where is the South?
Tell us your story. Share your definition of the South.
These free, one-hour discussions are hosted in inclusive environments. People of all shapes, sizes, colors, and capabilities are welcome. While the conversation thrives on participation, all activities and discussions are optional.
The tour begins with a conversation in Montgomery on July 7.
Here is the complete list of stops:
Montgomery, AL — July 7 @ 10:00 a.m. at Kress on Dexter 
Mobile, AL
New Orleans, LA
Jackson, MS
Elaine, AR
Memphis, TN
Nashville, TN
Sewanee, TN
Columbia, SC
Greenville, SC
Atlanta, GA
Anniston, AL — July 16 @ 12:30 p.m. at the Chamber & Vistors Center
Click here to meet the creative team who will explore the State of the South this summer.