Learn more about the craft of acting from professional actors at ASF's Acting Academy.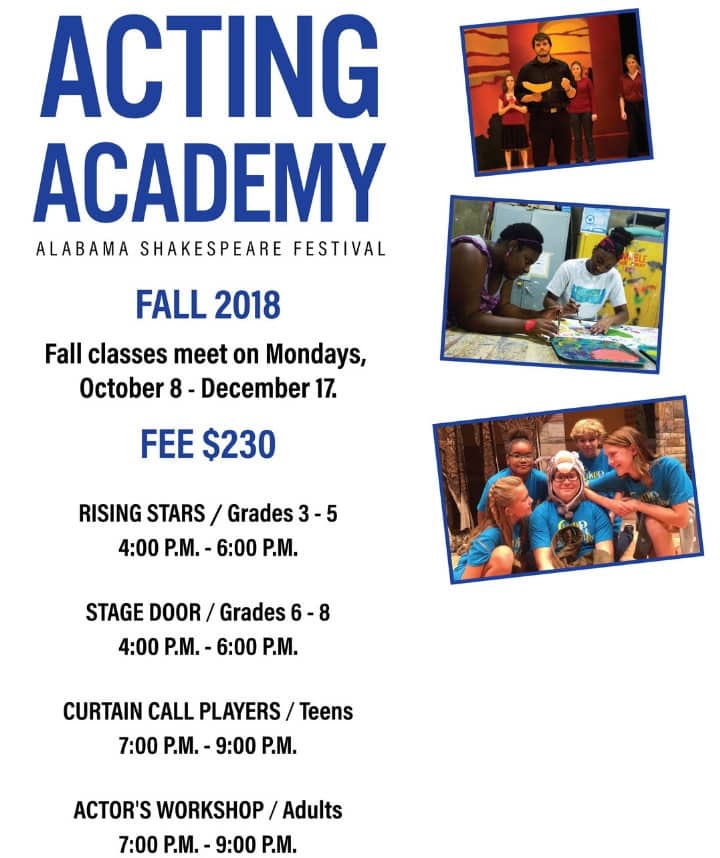 ASF Acting Academy Spring 2019
Actor's Workshop Adults
Fee $230
7:00 p.m. – 9:00 p.m.
Mondays, beginning in January.
Brush up your acting basics and take your skills to the next level with two professional actors.
Capital City Players Grades 3-12
Fee $230
Monday – Friday, 4:00 p.m. – 7:00 p.m.
More information coming soon.
A small troupe of actors from Academy classes chosen for a performance this spring.
Auditions: TBD
For more information contact the Education Department at bhuggins@asf.net or 334.271.5393 or 334.271.5331.