WORKSHOPS + ONLINE RESOURCES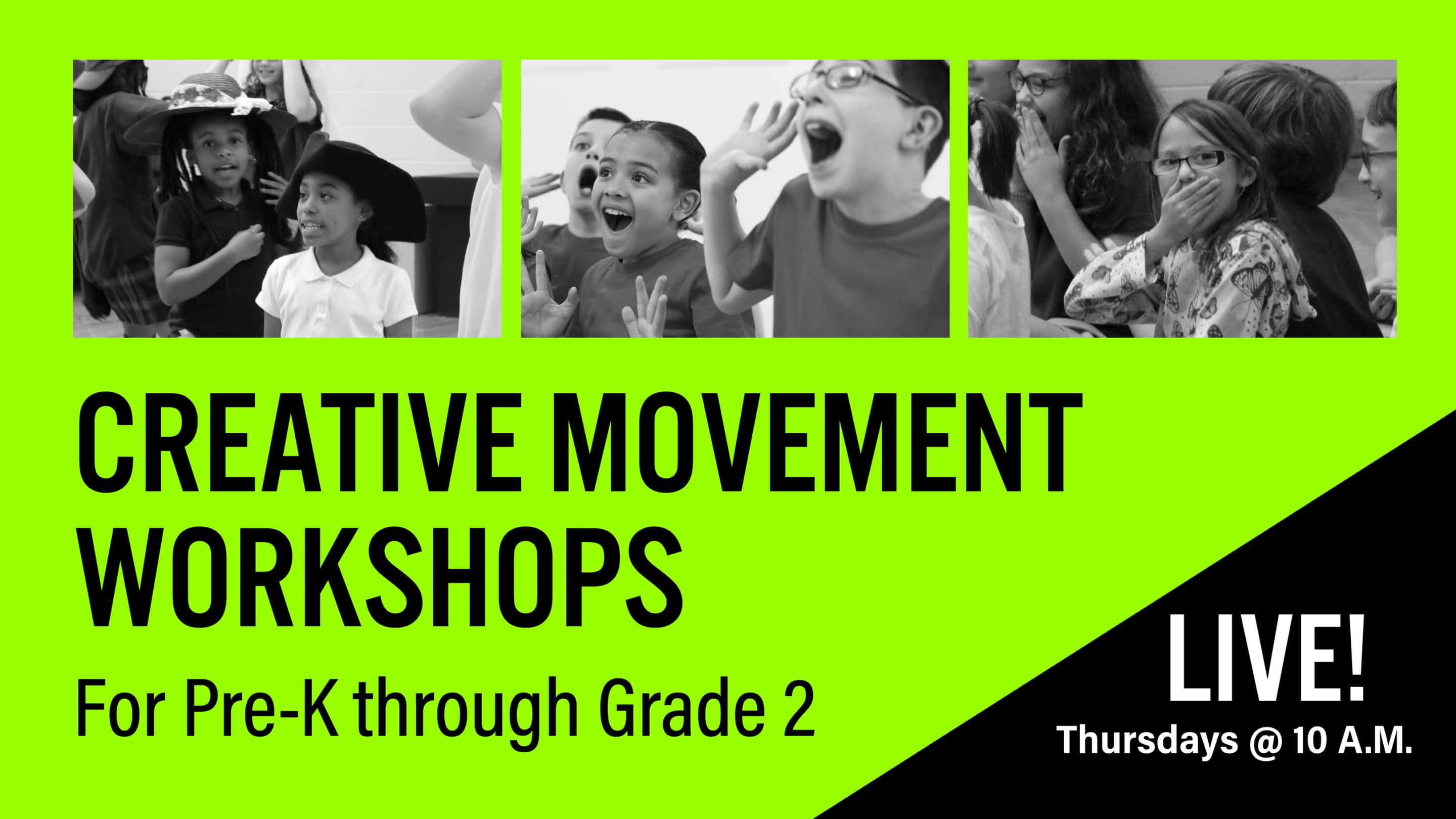 Creative Movement Workshops
with Delaney Burlingame
For Pre-K through Grade 2

Engage your child's imagination without ever leaving the house! Join teaching artist Delaney Burlingame for a drama adventure designed to engage young minds and bodies. Continue your students' arts education and learn new ways to ignite their creativity and keep them moving from the comfort of your home.
You can now watch all the workshops for free on our YouTube channel.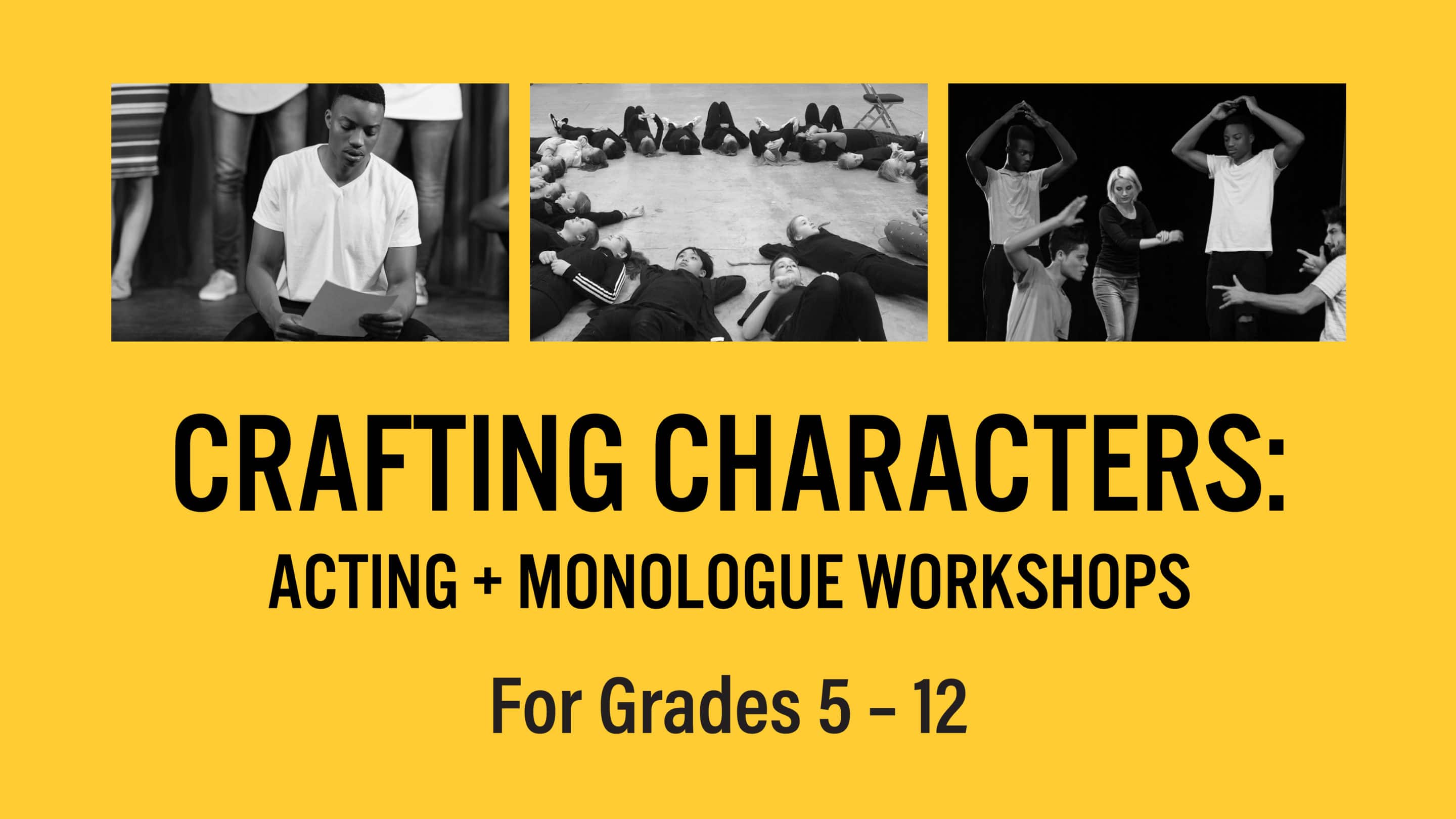 Crafting Characters Workshop Series
For Grades 5 – 12

In this foundational acting and playwriting workshop series, students will learn the tenets of creating a fully realized character for the stage. Students will leave class not only with an original character of their own invention but with the tools to bring their character to life in an original monologue. These workshops will be led by teaching artists Betsy Anne Huggins and Delaney Burlingame.
You can now watch all the workshops for free on our YouTube channel.
Additional Resources
In addition to the resources provided by Alabama Shakespeare Festival, please check out additional resources compiled by the Education Department featuring high-quality links from theatres, artists, and education initiatives across the nation and around the world.
The coronavirus pandemic has had an overwhelming economic impact on Alabama Shakespeare Festival.
With your support, we look forward to coming back stronger than ever.
Gifts of any amount are greatly appreciated.