Planning a visit to Montgomery?
In addition to seeing a show (or two… or three!) at Alabama Shakespeare Festival, we recommend checking out the following places while you're in town. #exploremgm 
Whether you're in search of a quick lunch, fine dining experience, or Sunday brunch, our staff happily recommends these favorite Montgomery eateries: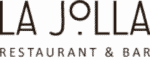 Monday – Saturday, 4:00 p.m. – 10:00 p.m.
8147 Vaughn Rd, Montgomery, AL 36116
334.356.2600 | Website
Walk into La Jolla, and you will find styles spanning from the esoteric to the fanciful, with a divergent customer base ranging from black tie to blue jeans. The simple decor allows for a contemporary yet casual atmosphere. The menu offers something for everyone from small plates to meats cooked to perfection from The Big Green Egg to exquisitely created entrees that have become synonymous with La Jolla. The wine list includes 100+ wines focusing on American wines with eight beers on tap. Please note: La Jolla is an adult atmosphere restaurant and respectfully requests no children under age 12.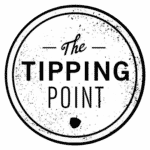 Tuesday – Thursday, 4:00 p.m. – until
Friday and Saturday, 11:00 a.m. – until
Sunday, 1:00 p.m. – 6:00 p.m. (snacks only)
5015 Hampstead High Road, Montgomery, AL 36116
334.260.9110 | Website
The Tipping Point is a neighborhood pub focused on craft beer and cocktails, with a family friendly food menu and atmosphere. The Tipping Point is known for its well-curated beer list, exceptional cocktails, family-friendly menu, and knowledgeable staff. They regularly feature special releases for regional breweries and tap-takeovers. The Tipping Point also features a ton of outdoor seating, TVs tuned to local and international sporting events, and live music from local artists on Friday nights.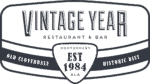 Tuesday – Saturday, 5:00 p.m. – 10:00 p.m.
Sunday Brunch, 10:30 a.m. – 2:30 p.m.
405 Cloverdale Road, Montgomery, AL 36106
334.819.7218 | Website
Located in Old Cloverdale, Vintage Year offers fresh Gulf seafood, hand cut steaks, excellent wine, and specialty spirits. From dinner with friends and family to the most memorable special occasions, Vintage Year is an important part of Montgomery's social scene. Vintage Year is dedicated to offering guests the finest hand-cut meats, freshest seafood, outstanding wines, and specialty spirits while providing top notch customer service.

Monday – Thursday, 11:00 a.m. – 9:30 p.m.
Friday, 11:00 a.m. – 10:30 p.m.
Saturday, 10:00 a.m. – 10:30 p.m.
Sunday, 10:00 a.m. – 9:30 p.m.
7720 Eastchase Parkway, Montgomery, AL 36117
334.625.1949 | Website
Little Donkey was born out of a love of the vibrant flavors and brilliant combinations that traditional Mexican cooks have created for centuries, and is happy to serve vibrant Mexican cuisine to new guests every day.

Monday – Friday, 6:30 a.m. – 2:00 p.m.
Sunday, 9:00 a.m. – 2:00 p.m.
Closed on Saturdays
31 South Court Street, Montgomery, AL
334.356.1877 | Website
Craving some bonafide Southern cuisine?
Whether you're in need of a meat and three or a biscuit-filled breakfast, Cahawba House is the place to be.
Explore Montgomery and beyond…
The Legacy Museum
The National Memorial for Peace and Justice
Located in the heart of downtown Montgomery, Alabama, the Legacy Museum and National Memorial for Peace and Justice are just a 16-minute walk apart. Purchase a combination ticket to experience both the museum and memorial in a single day or plan an overnight trip to explore America's history of racial injustice and its legacy.
Troy University's Rosa Parks Museum is an active memorial to the life of civil rights icon Rosa Parks and the lessons of the Montgomery Bus Boycott that brought racial integration to transportation and international attention to civil rights. Located in downtown Montgomery, Alabama at the site where Mrs. Parks was arrested, it is the nation's only museum dedicated to Rosa Parks. Our mission is to honor her legacy and that of the boycott by providing a platform for scholarly dialogue, civic engagement, and positive social change.
More Than Tours is
 a social enterprise was founded out of necessity to expose 
students and mature travelers to Alabama's 
rich
history. Montgomery is widely known as the Cradle of the Confederacy and Birth Place of the Civil Rights Movement. Alabama gave birth to notable musical talents,
world-renowned
folk artists, published authors and allegorists. Tour guides are passionate and resident experts with comprehensive knowledge of destinations. Your group will leave empowered, inspired, and transformed. 
#seemgm
National Historic Trail
On August 6, 1965, President Lyndon Johnson signed, the Voting Rights Act of 1965, which extended equal voting rights for African-Americans. As both White and Black non-violent supporters led by Dr. Martin Luther King Jr. fought for the right to vote in Central Alabama, today, you can trace their march toward freedom on the 54-mile trail and connect with their stories at the Interpretive Centers.
Located in Blount Cultural Park, the MMFA collects, preserves, exhibits, and interprets art of the highest quality for the enrichment, enlightenment, and enjoyment of its public. They also offer a variety of programs and activities geared specifically for kids and families. Admission to the museum is free.
National Historic Site
Before the first African American military pilots became known as the "Red Tails" they wore striped tails as they began their flight training in the Army's PT-17 Stearman bi-plane. Their flying adventure started at Moton Field, in Tuskegee, Alabama.
Visit the zoo for a fun-packed and educational adventure. Enjoy over 500 animal residents from five continental realms, all housed in natural, barrier-free habitats. The Zoo spans over 42 beautifully landscaped acres, offering guests magnificent views of exotic wildlife and endangered species. By leisurely stroll, or with a ride on the miniature train, the Montgomery Zoo is a sight to see! Located minutes from historic downtown Montgomery.
Created by Vietnam Veterans Memorial designer Maya Lin, the Memorial is located across the street from the Southern Poverty Law Center's office building in Montgomery, Alabama, a city rich with civil rights history. A circular black granite table records the names of the martyrs and chronicles the history of the movement in lines that radiate like the hands of a clock. Water emerges from the table's center and flows evenly across the top. On a curved black granite wall behind the table is engraved Dr. Martin Luther King Jr.'s well-known paraphrase of Amos 5:24 – We will not be satisfied until justice rolls down like waters and righteousness like a mighty stream.
Montgomery's Independent Theatre
The Capri Theatre is in the heart of the Cloverdale neighborhood. It is owned and operated by the Capri Community Film Society, Inc., a non-profit organization, and is a great spot to catch indie flicks.
Ask about the ASF patron discount when you call the local number of any partner hotel:
Located near Alabama Shakespeare Festival
1200 Hilmar Court, Montgomery, AL 36117
334.270.3300 | Website
Located in downtown Montgomery
300 Tallapoosa Street, Montgomery, AL 36104
334.269.5055 | Website
Impeccable accommodations for everyone.
Thanks to our partner restaurants and hotels for their generous in-kind support.