Alabama Shakespeare Festival is committed to doing all we can to limit the spread of the COVID-19 virus in our community. The pandemic forced ASF to cancel or postpone performances and events this season. Please visit ASF.net/updates for information on canceled or postponed productions.
Alabama Shakespeare Festival values inclusiveness and diversity in its many forms. We are committed to recognizing the accessibility needs of our patrons and strive to make our productions and facilities accessible to any patron who wishes to enjoy the magic of live theatre.
To order tickets, contact the Box Office at 334.271.5353. You can also email the Box Office at [email protected].
Please specify if you need additional accommodations or accessible seating when ordering tickets. This will ensure you are able to get the most out of your visit to Alabama Shakespeare Festival.
Our push-button automatic door (located at the pergola entrance, to the left of the Box Office) offers the best access to the building. Patrons may also be dropped off at the sidewalk marked with accessibility signage that leads to the pergola.
---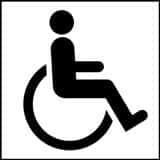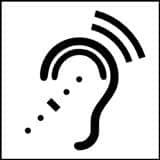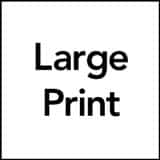 Accessible Accommodations
Accessible parking – Accessible parking is available in the first several spaces of the parking lot closest to the theatre.
Elevator access – The elevator is located to the left of the Festival Stage entrances and next to the staircase to the lower level. The elevator accesses the Festival Stage balcony, Festival Stage accessible seating on Rows G and H, the Octagon Stage and lobby, and the restrooms. Ushers will be happy to assist you with the elevator and locating your seats.
Accessible seating – Both theatres are equipped with accessible entrances and seating. Please purchase tickets in advance to ensure the availability of accessible seating.
Click HERE to view the theatres and download seat maps.
Assistive listening devices – Assistive listening devices for both theatres are available in the Gift Shop. Please arrive at least 15 minutes before the start of your performance and provide an ID for the use of the devices.
Large print programs – Large print programs are available in the Gift Shop.
Service animals are welcome. Please let the Box Office know if you are bringing a service animal so that we can better accommodate you. 

---

Signed Performances
ASF is committed to making live theatre accessible for all audiences.
To request signed or captioned performances, please email [email protected].
---

Sensory Friendly Performances
Sensory Friendly performances invite audiences to enjoy the show at their own pace. Technical elements such as lights and sound effects may be adjusted. Patrons are welcome to vocalize, move around the space, and leave the show at their discretion. While these performances are designed for audiences on the Autism spectrum, anyone who would benefit from these services is welcome.
Sensory Kits
Individuals should feel free to bring any personal communication devices or sensory supports they might need. In addition, ASF has six Sensory kits that can be checked out at our Gift Shop for use during a performance. Each kit contains a set of noise-reducing headphones (with disposable protective covers) and fidgets. These kits will be available at all performances.
What is a Sensory Friendly performance? 
We're glad you asked! Sometimes referred to as an Autism-Friendly performance, a Sensory Friendly performance is an opportunity for EVERYONE to experience live theatre in a judgment-free zone. Relaxed performances are inclusive experiences for any individual who may need a less formal, more accommodating environment at the theatre.
Who should attend? 
Sensory Friendly performances, while originally designed for persons with sensory processing disorders, are open to everyone! At these performances, audience members are free to vocalize, move around the theatre, and enter and exit the show as they please. Remember — there are many ways to enjoy a show. Our staff will be on hand to help you have the best experience possible.
What can I expect?
Before the performance, ASF will provide audience members with resources to prepare for the performance, such as social stories and video guides. At the theatre, we'll have a comfy place for you to hang out before and during the show. If you need to leave the theatre, no worries! There will be lots of friendly faces to assist you and your guests with any concerns you may have. During the show, the lights will remain on, so you'll never fully be in the dark. Depending on the performance, we may also reduce the volume of certain sound cues, or alert the audience before a sudden event onstage.