Subscribe To The 2019-2020 Season
Your subscription is a tremendous opportunity to share in a season that is collaborative, captivating, and focused on telling meaningful stories that celebrate the human experience.
As a subscriber, you have early access to the best seats at great prices. You will also enjoy exclusive perks, such as easy exchanges and invitations to special events. By subscribing, you demonstrate your support for diverse programming of powerful stories that transform and inspire.
HOW TO SUBSCRIBE
Currently, 7-show and 5-show flex subscription packages are available for the 2019-2020 season.
Choose 7 or 5 of the following shows: The Agitators, Alabama Story, Ruby: The Story of Ruby Bridges, The Comedy of Errors, I and You, Cinderella, and Million Dollar Quartet.
If you prefer to customize your package over the phone or in person, please call our Box Office at 334.271.5353 or visit us between the hours of 12:00 p.m. and 5:00 p.m., Monday – Saturday. If after hours, email us and we'll get back to you the next business day.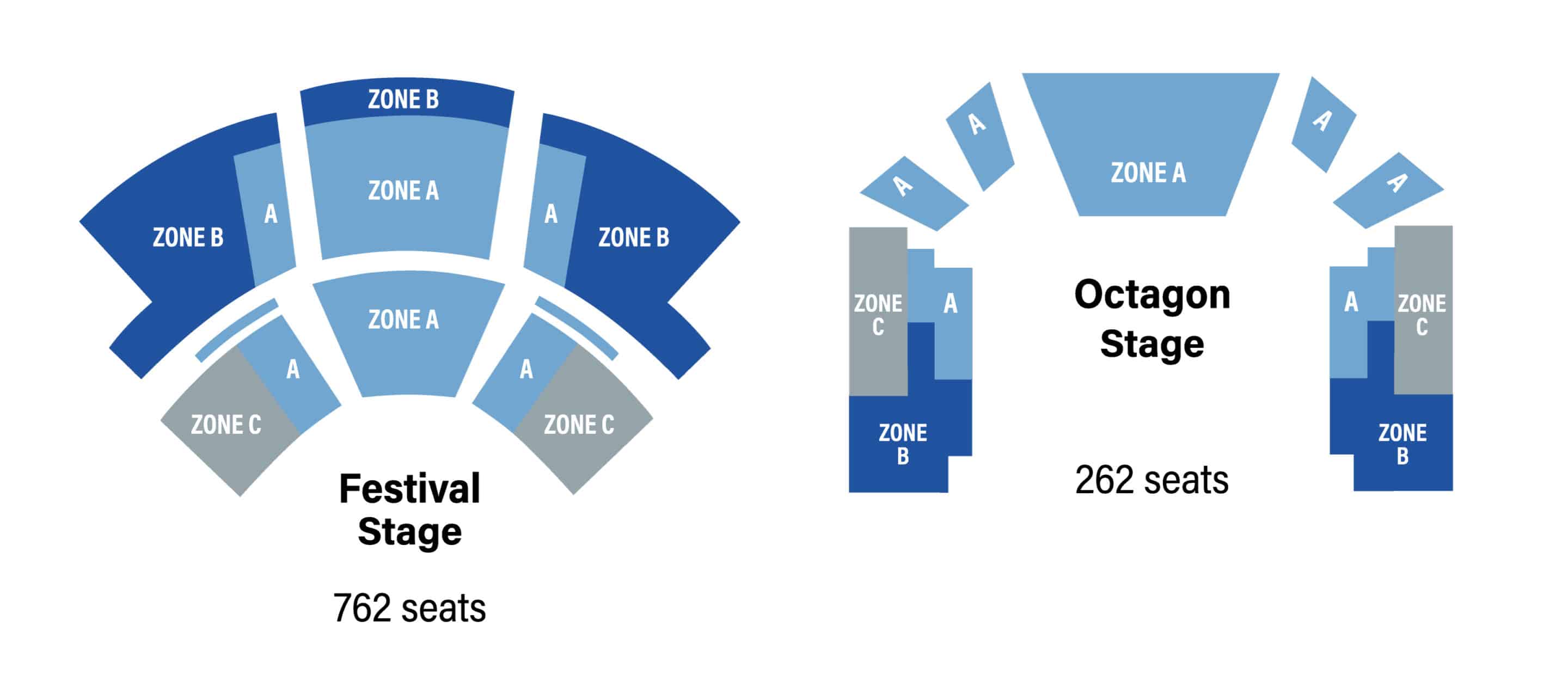 Become a subscriber today and enjoy all the power, artistry, and spellbinding innovation Alabama Shakespeare Festival has to offer!
If you'd like to add The Cat in the Hat, And Then They Came for Me: Remembering the World of Anne Frank, or A Midsummer Night's Dream to your subscription package, please contact the ASF Box Office.
Add-ons cannot be substituted for another performance in a package.
Subscribers enjoy the best seats at great prices.
As a subscriber, you'll also receive:
Big savings off full-ticket prices
Unlimited free exchange privileges
Invitations to special events
Discounts at partner restaurants
50% off youth tickets to mainstage shows** [10- and 7-show subscribers only]
20% off additional tickets to mainstage shows* [10-show subscribers only]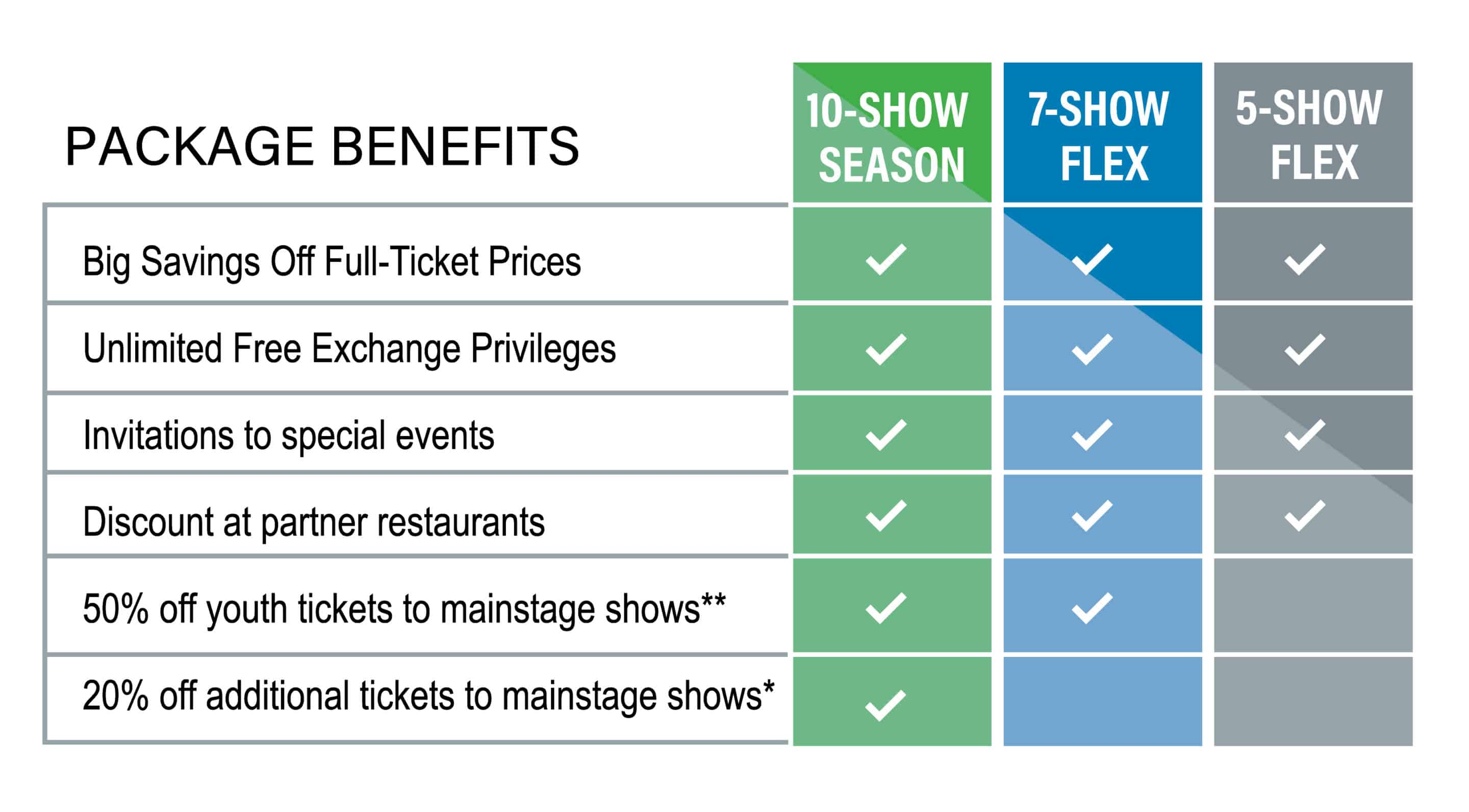 Subscriber benefit discount tickets must be reserved through ASF Box Office.
Benefits are subject to restrictions and availability and cannot be combined with any other offers.
** 50% off tickets for youth (ages 7 – 17) limited 4 per mainstage show at time of purchase; does not apply to add-ons.
* 20% off discount is valid for mainstage show only and does not apply to add-ons.