Thanks to our partner restaurants and hotels for their generous in-kind support.
Partner Restaurants
Whether you're in search of a quick lunch, fine dining experience, or Sunday brunch, our staff happily recommends these favorite Montgomery eateries: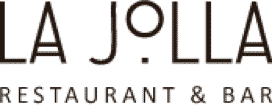 La Jolla
Monday-Saturday 4:00 p.m. – 10:00 p.m.
8147 Vaughn Rd | Montgomery, AL 36116 | (334) 356-2600 | Website
Walk into La Jolla and you will find styles spanning from the esoteric to the fanciful, with a divergent customer base ranging from black tie to blue jeans. The simple decor allows for a contemporary yet casual atmosphere.
Serving dinner only, La Jolla focuses on offering consistent quality & customer service. The menu offers something for everyone from small plates to meats cooked to perfection from The Big Green Egg to exquisitely created entrees that have become synonymous with La Jolla. The wine list includes 100+ wines focusing on American wines with 8 beers on tap. Please note: La Jolla is an adult atmosphere restaurant & respectfully requests no children under age 12.


Vintage Year
Tuesday through Saturday 5:00 p.m. -10:00 p.m. and Sunday Brunch 10:30 a.m. till 2:30 p.m.
405 Cloverdale Road | Montgomery, AL 36106 | (334) 819-7218 | Website
Located in Old Cloverdale, Vintage Year offers fresh Gulf seafood, hand cut steaks, excellent wine, and specialty spirits.
From dinner with friends and family to the most memorable special occasions, Vintage Year is an important part of Montgomery's social scene. Vintage Year is dedicated to offering guests the finest hand-cut meats, freshest seafood, outstanding wines, and specialty spirits while providing top notch customer service. From office luncheons and receptions to large-scale weddings and formal dinners, Vintage Year also offers private restaurant dining and full-service gourmet catering.

Little Donkey
Monday through Thursday 11:00 a.m. – 9:30 p.m.; Friday 11:00 a.m. – 10:30 p.m.;
Saturday 10:00 a.m. – 10:30 p.m.; Sunday 10:00 a.m. – 9:30 p.m.
7720 Eastchase Parkway | Montgomery, AL 36117 | (334) 625-1949 | Website
Little Donkey was born out of a love of the vibrant flavors and brilliant combinations that traditional Mexican cooks have created for centuries, and is happy to serve vibrant Mexican cuisine to new guests every day.
Partner Hotels
Embassy Suites Hotel & Conference Center Embassy Suites
300 Tallapoosa Street | Montgomery, AL 36104 | (334) 269-5055 | Website
Embassy Suites Hotel & Conference Center offers impeccable accommodations for everyone. Enjoy a spacious two-room suite perfect for the whole family and high-quality services, including a variety of amenities.
Sonesta ES Suites
1200 Hilmar Court | Montgomery, AL 36117 | (334) 270-3300 | Website