It's a new day at ASF, and we invite you to join us.
Subscriptions are available now. By subscribing, you demonstrate your support for diverse programming of powerful stories that transform and inspire.
Each of our subscription packages has been carefully crafted to create a diverse collection of unique and engaging experiences for you.
If you prefer to customize your package, please call our Box Office at 800.841.4273. If after hours, email us and we'll get back to you the next business day. 
Become a subscriber today and enjoy all the power, artistry, and spellbinding innovation Alabama Shakespeare Festival has to offer!
If you'd like to add Winnie-the-Pooh or Buzz to your subscription package, please contact the Box Office.
Add-ons cannot be substituted for another performance in a package.
Subscribers enjoy the best seats at great prices.
As a subscriber, you'll also receive: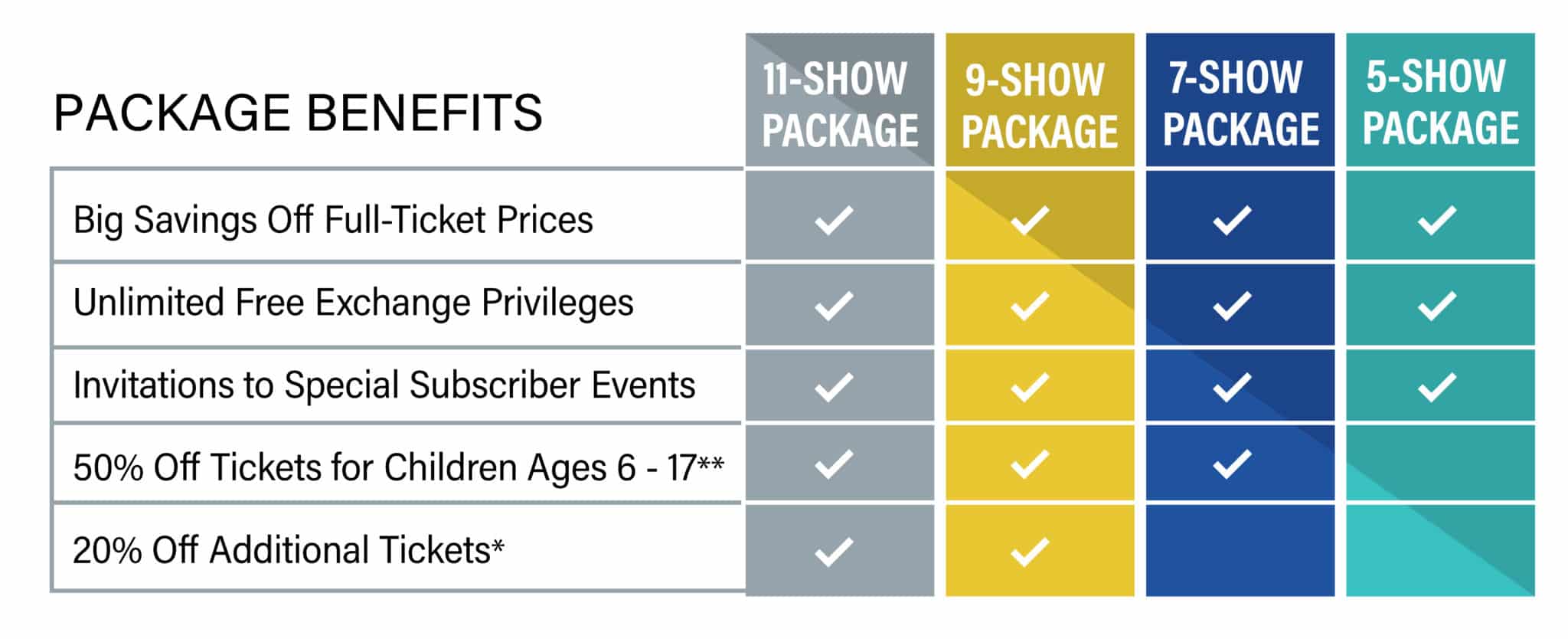 Subscriber benefit discount tickets must be reserved through the ASF Box Office. Benefits are subject to restrictions and availability and cannot be combined with any other offers.
**50% off tickets for children limited (4) per show at time of purchase. *20% off discount does not apply to add-ons.