SOUTHERN WRITERS FESTIVAL
OF NEW PLAYS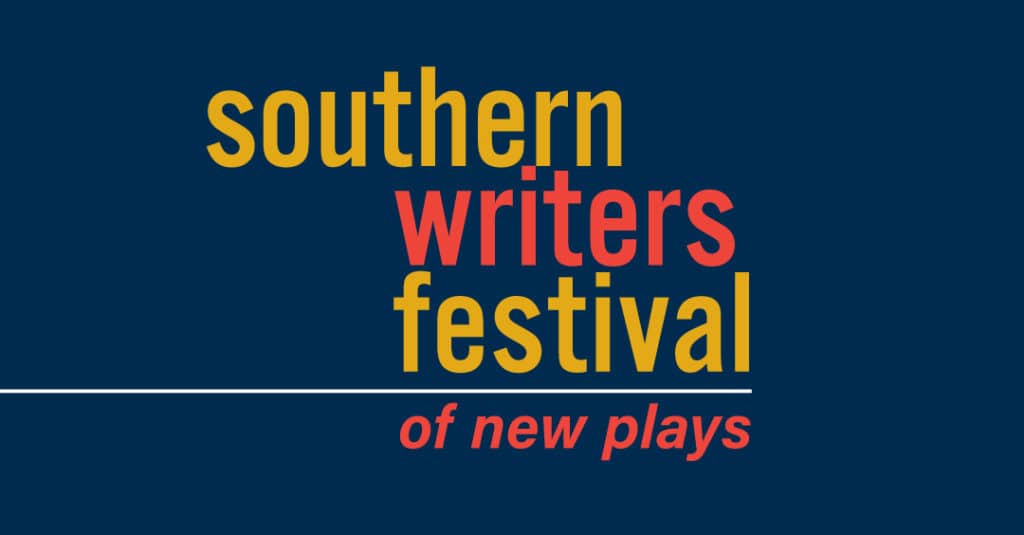 Alabama Shakespeare Festival's Southern Writers Festival
July 16, 2022
Explore Southern identity by looking at who we are today during the Southern Writers Festival of New Plays. This lively day-long event features theatrical readings, stimulating conversation, and delicious food.
Purchase the full-day package, including lunch, for $50.
11:00 a.m.–1 p.m. | Morning Session
Kudzu Calling — Donnetta Lavinia Grays (Commissioned by ASF)
From the playwright …
Kudzu Calling is an interweaving of poems and moments which seek to expand and complicate the Southern narrative. It is a celebration of Black Southern Love. Black Southern Queerness. Black Southern Playfulness, Culture, and Spirituality. It is, in short, my love letter to the place that made me.
Zelda in the Backyard — Elyzabeth Gregory Wilder
Zelda likes to go, but she doesn't like to stop.
When Libby inherits Zelda, a 1961 Rolls Royce that's been wrecked, she sets off on a journey to reassemble the car and pieces of the past her father left behind. A little broken herself, Libby finds herself with a new understanding of marriage and family.
Zelda in the Backyard is a story of love and loss, and all the roads in between.
Tickets for the morning session (two readings) are $20.
PURCHASE TICKETS FOR THE MORNING SESSION
2:30–4:30 p.m. | Afternoon Session
Trouble at the Vista View Mobile Home Estates — Audrey Cefaly
Audrey Cefaly has adapted her award-winning and very popular one-act "Fin & Euba" into a full-length play entitled Trouble at the Vista View Mobile Home Estates. Audrey is an Alabama-native who has an incredible knack for writing in a Southern voice.
About the play …
Today is Euba's birthday and her mother Bernie is planning a party. But Euba is NOT having it! Set in a small mill town in south Alabama, this all-female drama renders the highs and lows of motherhood, resilience, and what we do for our children. This is the 4th installment in regionalist Audrey Cefaly's Alabama Cycle (The Gulf, Alabaster, Maytag Virgin), an exploration of the unsung voices, stories, and topographies of working class people in the gulf coast region.
Tickets for the afternoon session are $15.
PURCHASE TICKETS FOR THE AFTERNOON SESSION
Full-Day Package
The Full-Day package includes tickets for all three readings and lunch*.
Note: Performance times and order may be subject to change.