ASF Coloring Pages
Coloring can be therapeutic, and creating art is a soothing and stress-relieving activity. Grab your crayons and colored pencils and get ready for a relaxing coloring session at home.
Click an image below to download or print.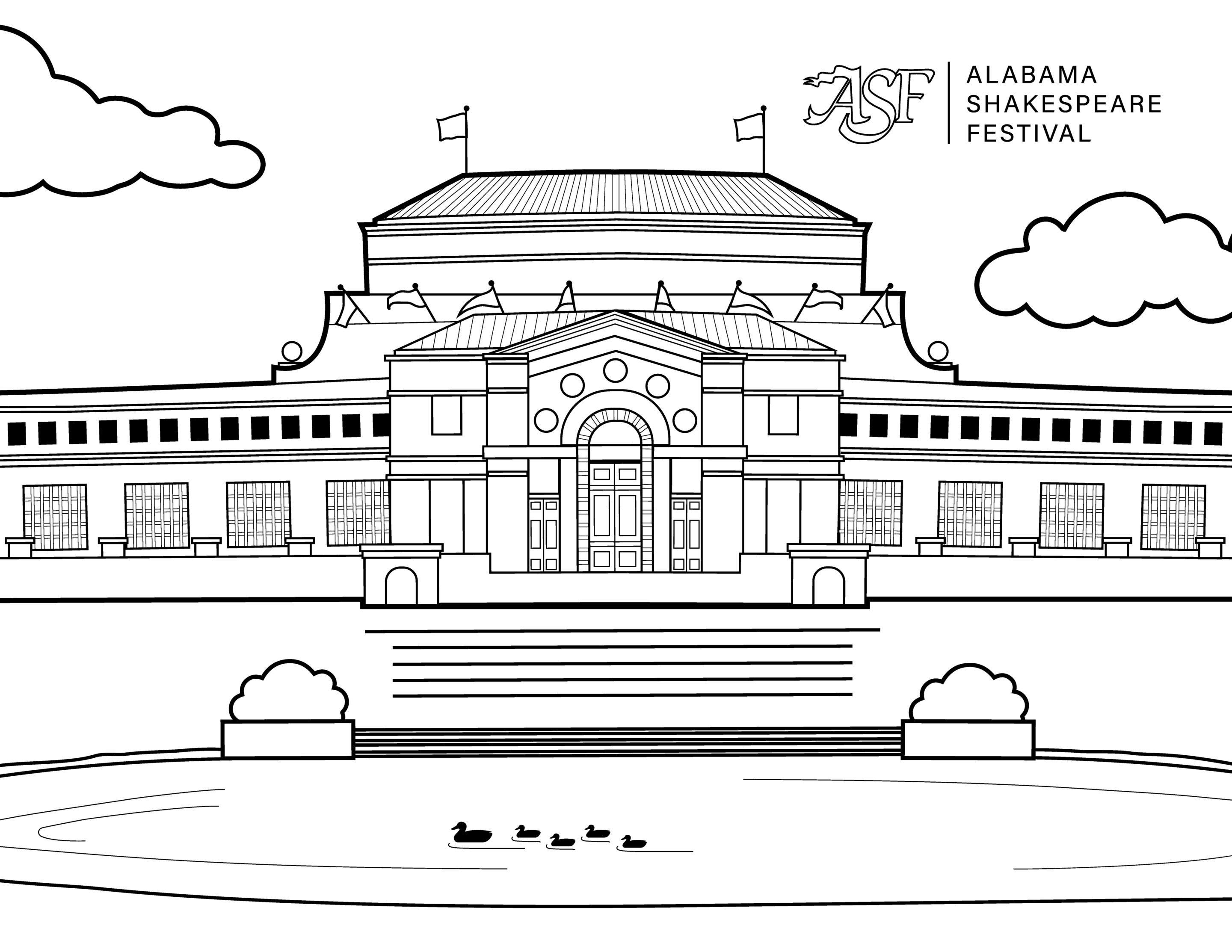 Carolyn Blount Theatre
Alabama Shakespeare Festival
Artwork by Brandy Blackburn, Senior Graphic Designer
We want to see your finished masterpiece(s). Share them with us on social media or email us at info@asf.net.
Alabama Shakespeare Festival and its artists, staff, and artisans are busy at work. The pandemic is inspiring us to develop creative programs and events to bring the arts to you in this age of social distancing. Please join us along this journey by making a contribution today. Your tax-deductible gift will help ASF engage, entertain, and inspire students and adults. 
Gifts of any amount are greatly appreciated.