Subscribers enjoy the best seats at great prices.
As a subscriber, you'll also receive: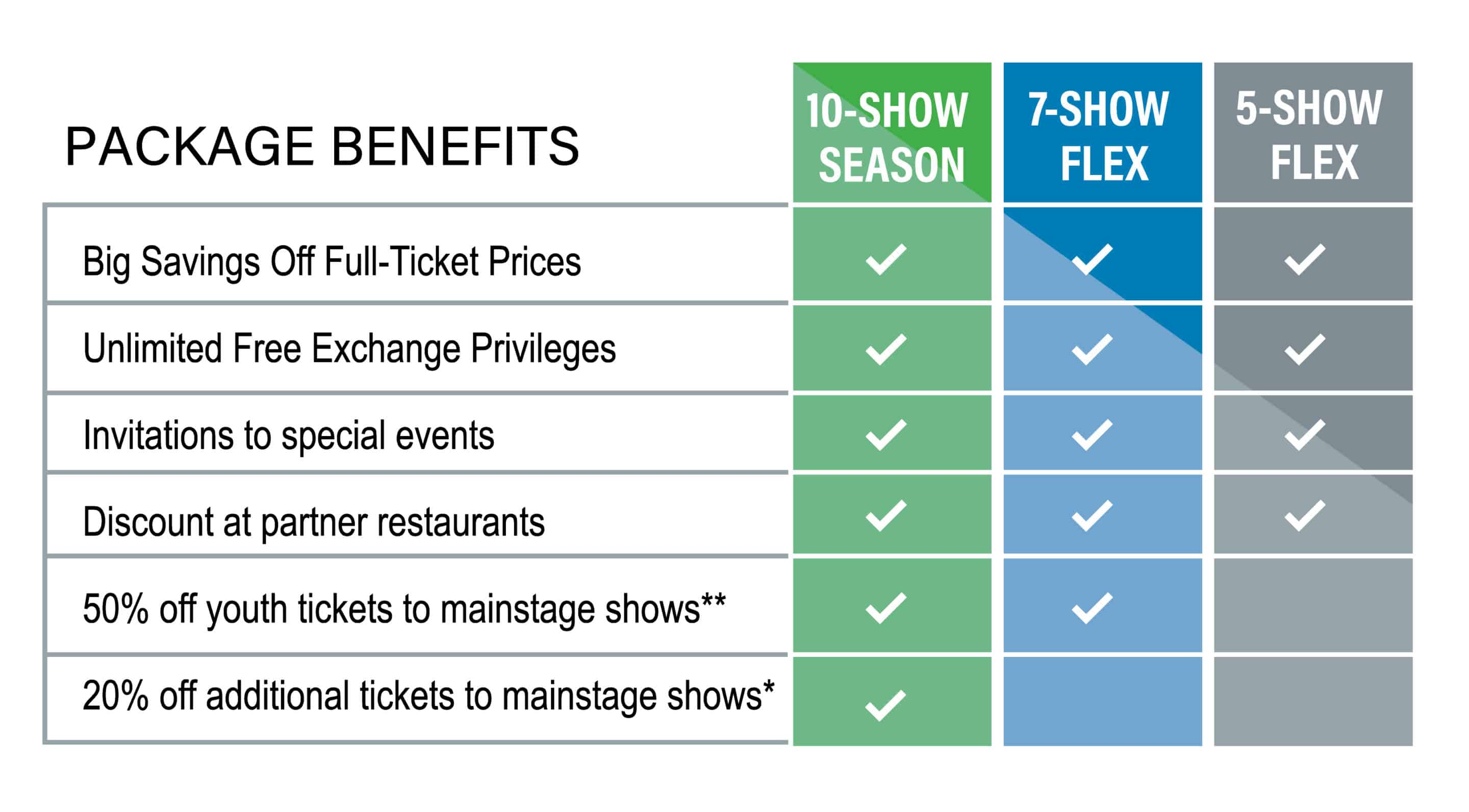 Subscriber benefit discount tickets must be reserved through ASF Box Office.
Benefits are subject to restrictions and availability and cannot be combined with any other offers.
** 50% off tickets for youth (ages 7 – 17) limited 4 per mainstage show at time of purchase; does not apply to add-ons.
* 20% off discount is valid for mainstage show only and does not apply to add-ons.