Accessibility
The Alabama Shakespeare Festival is committed to recognizing the accessibility needs of our patrons and strives to make our productions and facilities accessible to any patron who wishes to enjoy the magic of live theatre.
To order tickets, contact the Box Office at 1-800-841-4273 or 334-271-5353. The Box Office is open Monday – Saturday from 12:00 pm – 5:00 pm CST, with extended hours during performances. You can also email the Box Office at boxoffice@asf.net.
For group sales, contact Stan Thomas at 334-271-5330 or at sthomas@asf.net.
Please specify if you need additional accommodations or accessible seating when ordering tickets. This will ensure you are able to get the most out of your visit to ASF.
As of September 1, 2011 the ASF Box Office has moved into the Grand Lobby at the center of the theatre. Patrons needing an accessible entrance will need to enter through the pergola doors. The pergola doors are located just before the Grand Lobby entrance under the columned arbor. These doors remain locked; an attendant will remain at that entrance during performances. Please contact the ASF Box Office or ASF Security at 334-312-1322 to be let in during other operating times.
Please check here occasionally for updates as renovations and improvements are still in progress.
---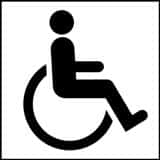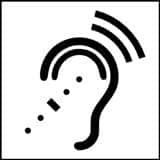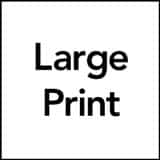 Theatre Access
Each theatre is equipped with accessible entrances and seating.
The building is equipped with an elevator for access to all patron areas and accessible seating.
Both theatres are equipped with wheelchair seating and companion seating.
Click HERE to download seating charts.
Access Accommodations
Handicap parking – Handicap parking is available in the first several spaces of the parking lot closest to the theater.
Elevator access – The elevator inside the building is located to the left of the entrances to the Festival theatre and before the stairs to the lower level.  The elevator accesses the Festival balcony, Festival theatre accessible seating on Rows G and H, the Octagon lobby and theatre, and restrooms.  Ushers will be happy to assist you with the elevator and locating your seats.
Accessible seating – Find the image above for accessible seating locations.  Please purchase tickets in advance to ensure the availability of accessibility seating.
Assisted listening devices – Assisted listening devices for both theatres are available in the Gift Shop.  Please arrive at least 20 minutes before the start of your performance and provide an ID for the use of the devices.
Large print programs – Please call or email Katie Perkowski (contact information below) to request large print program one week before you attend your performance.
Sign language interpreted performances – Find more information below.
Service animals are welcome.
For More Information:
Katie Perkowski
Director of Marketing
One Festival Drive
Montgomery, AL 36117
334-271-5326
kperkowski@asf.net
1-800-841-4273 or info@asf.net
---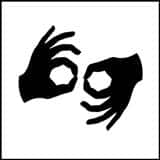 Sign Language Interpreted Performances
Please give ASF one month notice in advance to request a sign language interpreted performance, to allow time for preparations.
Sign language interpreted performances can be arranged by request with 1 month advance notice before the date of the desired show.
Only one interpreted performance will be arranged for any production, date determined by the first request. The selected date of the interpreted performance will be advertised. Patrons can also check this page periodically for any updates.
Patrons bringing their own interpreter are welcome.  Please contact Katie Perkowski if your interpreter will not be in a seat while interpreting, in order to make arrangements.
Sign language interpreted dates are subject to change or cancellation; two weeks notice will be given, when possible, in the event of a change or cancellation.